Meet Congressman Steny Hoyer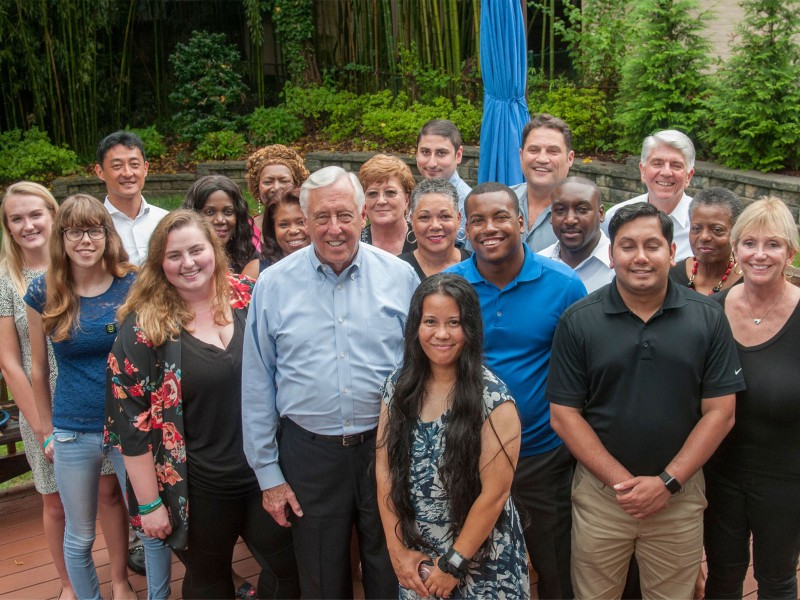 Congressman Steny H. Hoyer represents Maryland's Fifth Congressional District, which includes Calvert, Charles and St. Mary's counties and portions of Prince George's and Anne Arundel counties. A resident of Mechanicsville serving his 21st term in Congress, Congressman Hoyer became the longest-serving Member of the U.S. House of Representatives from Maryland in history on June 4, 2007.
Amid rising cases and hospitalizations, @US_FDA has approved an updated COVID booster shot. I encourage all those eligible, and those not yet vaccinated, to #GetTheShot. Visit http://covid.gov to learn more and schedule your vaccine today.
I look forward to working with Gov. Moore to support
opportunities for young people to have first-hand experience in public service. The Department of Service and Civic Innovation is a strong commitment to our young people & I proudly support its efforts. https://t.co/FNQ4q89laD
I join in sharing my condolences with the loved ones of local drag performer Ba'Naka Dev. Ba'Naka brought endless talent and creativity to "Showtunes with Steny" and countless other performances and will be missed dearly by so many. https://t.co/weAApde7y5