Health Care
For Congressman Hoyer, ensuring that more Marylanders have access to affordable, quality health insurance coverage is a top priority. For the past decade, the Affordable Care Act (ACA) has helped bring coverage to millions more Americans, significantly slowed the growth in costs, and brought an end to discriminatory practices that left many suddenly without coverage or access to care when they needed it most. That law, which Congressman Hoyer brought to the Floor as Majority Leader in 2010, ended the practice of denying coverage to those with pre-existing conditions and banned annual and lifetime limits on health coverage benefits. 
---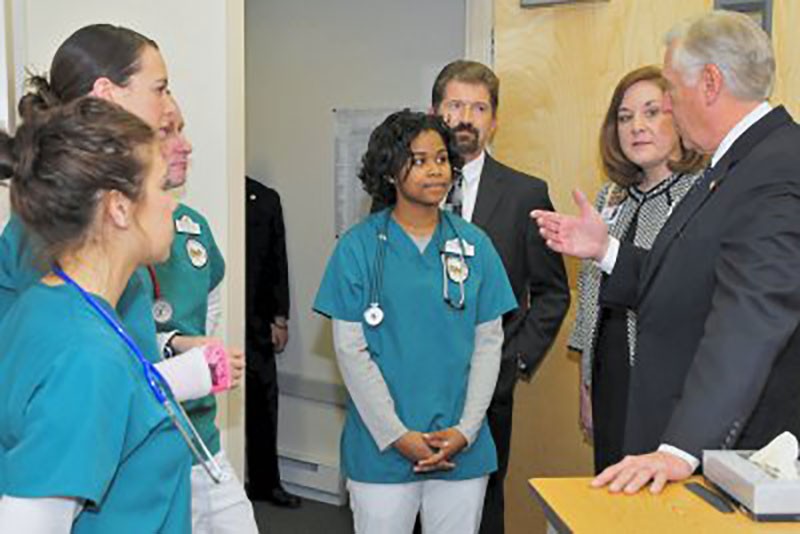 The COVID-19 pandemic made it clear why measures like the Affordable Care Act's reforms are so critical to preserve and expand. Congressman Hoyer has fought vigorously to lower the cost of prescription drugs and strengthen the Affordable Care Act in Congress. He is focused on working with his colleagues and the Biden-Harris Administration to expand access to affordable health care to all Marylanders with the Build Back Better Act. This legislation will lower the cost of health care for Marylanders. It will make sure that no Marylander pays more than $35 a month for insulin and bring down the costs of prescription drugs by allowing Medicare to negotiate the price of prescription drugs.
Abortion Access 
Congressman Hoyer is outraged by the Supreme Court's decision to overturn Roe v. Wade and believes that this decision, as well as the extremist policies Republican-backed states are pushing to undermine women's right to care, presents the worst assault on women's rights in generations. 
Congressman Hoyer believes that reproductive health care decisions ought to be made between women and their doctors, and has been a supporter in Congress of stronger access to and greater protections for women's health care. That is why he brought legislation to the House Floor for a vote that would enshrine Roe v. Wade into law. He will not stop until women everywhere - regardless of their zip code - can have safe and equitable access to the care they deserve and the autonomy to decide what is right for them.