Health Care
For Congressman Hoyer, health care reform is about giving American families and small businesses -- not insurance companies -- control over their health care. For far too long, America's health insurance system has made health care more costly, less accessible, and less efficient for families and small businesses.
---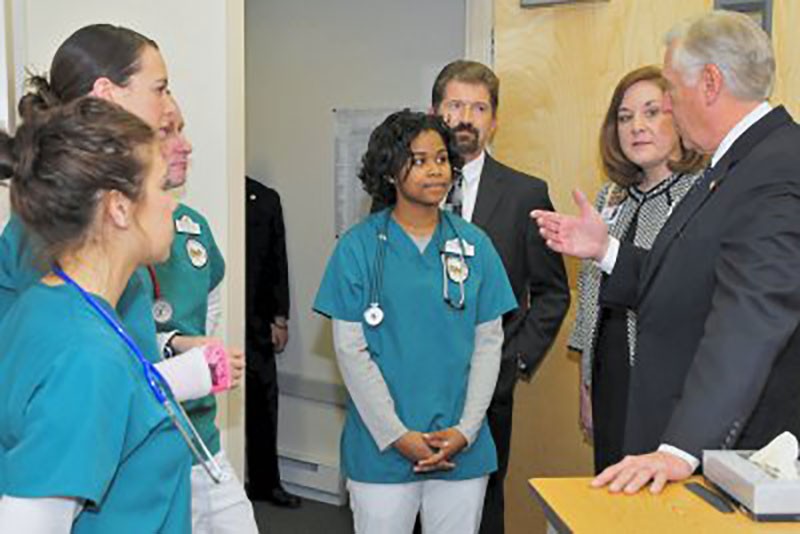 Today, the Affordable Care Act is making a significant difference for Maryland families.  The law ended the practice of denying coverage to those with pre-existing conditions and banned annual and lifetime limits on health coverage benefits.  Parents are able to keep their children on their health care plans until they are 26 and Marylanders with private insurance have gained coverage for free preventive health care services, such as mammograms, birth control, or immunizations. The law also makes prescription coverage for seniors more affordable and makes Medicare stronger by extending the program's solvency. Congressman Hoyer has fought vigorously against Republican attempts to repeal the Affordable Care Act, and he has strongly opposed their efforts to unravel the ACA in the courts. 
Congressman Hoyer has also fought to protect our children by working to reauthorize the Children's Health Insurance Program, which currently provides health insurance for more than 7 million children. Further, he's supported increased oversight to help protect the health of American consumers, including voting to improve food safety efforts and supporting a law that allows FDA regulation of tobacco.