Jobs & Economy
As we continue to rebuild and grow our economy, Congressman Steny Hoyer understands that we have to stay focused on job creation, support for our small businesses, and investments in the future.
---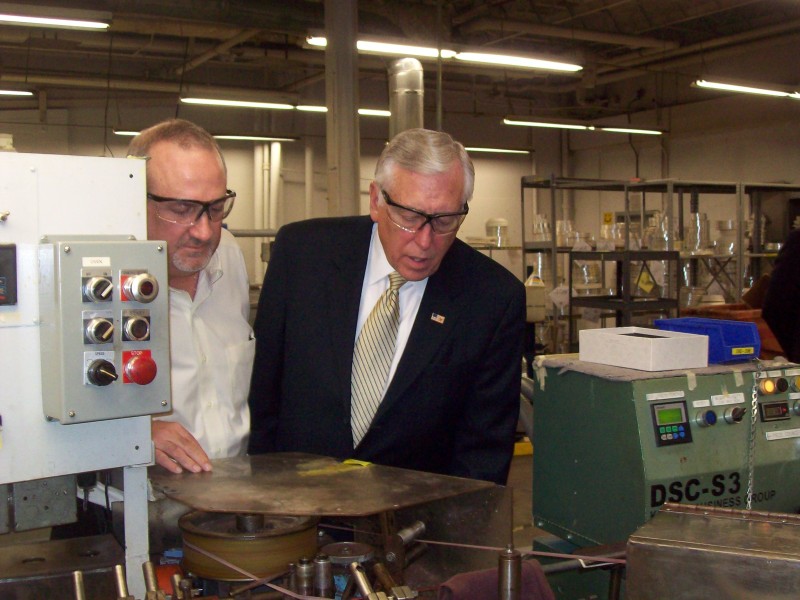 That's why he's started the "Make It In America" plan to create jobs and expand economic opportunity. The plan focuses on three core areas: education and skills training, encouraging entrepreneurship, and rebuilding our aging infrastructure which will create jobs and spur innovation.
Congressman Hoyer continues to fight for expanded contracting opportunities for disadvantaged communities, minorities, and women, as well as shared economic growth and job creation throughout Maryland. He has worked to create or save nearly 23,000 jobs across the Fifth District, including jobs at Patuxent River Naval Air Station; St. Inigoes; the Naval Surface Warfare Center, Indian Head; and Goddard Space Flight Center.
Congressman Hoyer understands that small businesses are the job-creating engine of our economy. He worked to secure billions of dollars in tax cuts for small businesses, including those businesses that hire unemployed workers. And when Maryland business owners told him that they were struggling to get access to credit, Congressman Hoyer fought to create a Small Business Lending Fund, so businesses in Maryland and across our country can get the loans they need to innovate, grow, and hire. As a result, lending to small businesses in Maryland has increased by over $394 million.
Congressman Hoyer believes it is shameful that women still don't earn the same pay for the same work. While the pay gap in Maryland's Fifth District is closing, Congressman Hoyer is focused on taking additional steps to ensure equal pay for equal work. Congressman Hoyer helped pass the Lilly Ledbetter Fair Pay Act to protect women against pay discrimination and help close the gender gap in wages.  It was the first piece of legislation President Obama signed into law, and Congressman Hoyer is committed to building on this progress. He was pleased to bring the Paycheck Fairness Act to the House Floor earlier to year to close the gender pay gap and ensure that equal pay means equal work. With more women than ever as primary breadwinners, Congressman Hoyer is committed to the fight for equal pay, and he'll keep fighting for equal compensation because our families deserve it.