Jobs & Economy
As we continue to rebuild and grow our economy following the economic fallout from the COVID-19 pandemic, Congressman Hoyer understands that we have to remain focused on job creation, support for our small businesses, and investments in the future. He will work with his colleagues in Congress to ensure that Marylanders have all the tools necessary to access opportunities that provide real economic security to families.
---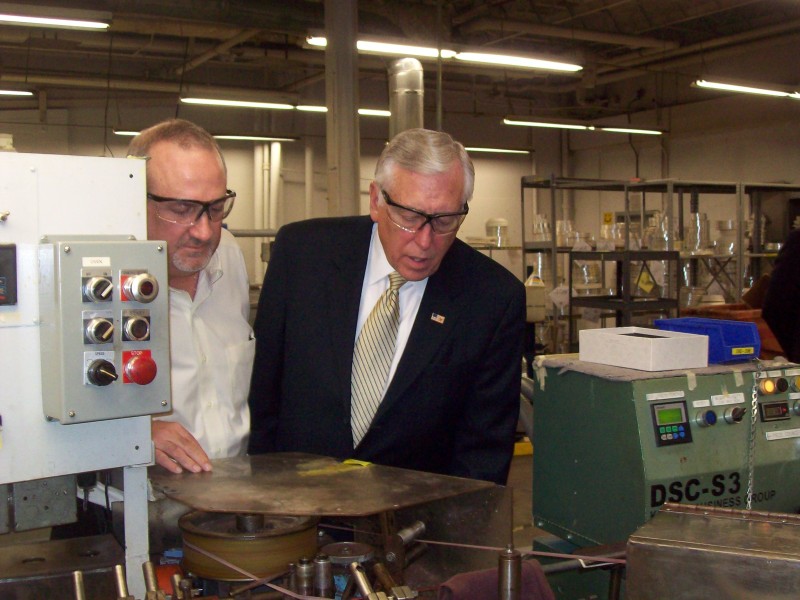 Congressman Hoyer continues to fight for expanded contracting opportunities for disadvantaged communities, minorities, and women, as well as shared economic growth and job creation throughout Maryland.
Congressman Hoyer understands that small businesses are the job-creating engine that will help rebuild our economy. With the COVID-19 legislation enacted by Congress, Congressman Hoyer successfully secured billions of dollars for small businesses, including the smallest businesses and minority-owned businesses in Maryland.
Congressman Hoyer believes it is shameful that many women still earn less pay than men for the same work – and he is deeply alarmed by the departure of so many women from the workforce as a result of the COVID-19 pandemic. While the pay gap in Maryland's Fifth District is closing, Congressman Hoyer is focused on taking additional steps to ensure equal pay for equal work and set more women on a path of economic success beyond COVID-19. Congressman Hoyer helped pass the Lilly Ledbetter Fair Pay Act to protect women against pay discrimination and help close the gender gap in wages.  It was the first piece of legislation former President Obama signed into law, and Congressman Hoyer is committed to building on this progress. He was pleased to bring the Paycheck Fairness Act to the House Floor earlier this year to close the gender pay gap and ensure that equal pay means equal work. With more women than ever as primary breadwinners, Congressman Hoyer is committed to the fight for equal pay, and he'll keep fighting because Maryland women and their families deserve it.
Congressman Hoyer has worked to create or save nearly 23,000 jobs across the Fifth District, including jobs at Patuxent River Naval Air Station; St. Inigoes; the Naval Surface Warfare Center, Indian Head; and Goddard Space Flight Center.
Congressman Hoyer has also been a champion for a cost-of-living-adjustment for federal employees in Congress. He has worked hard to make sure federal employees have the benefits they've earned to support themselves and their families. On behalf of the over 60,000 federal employees in Congressman Hoyer's district, he has consistently advocated and fought for a fairly compensating the federal civilian workforce for their service to Americans.