Education
Congressman Hoyer is committed to public education and believes that we must continue to invest in Maryland schools so they remain among the best in the nation.
---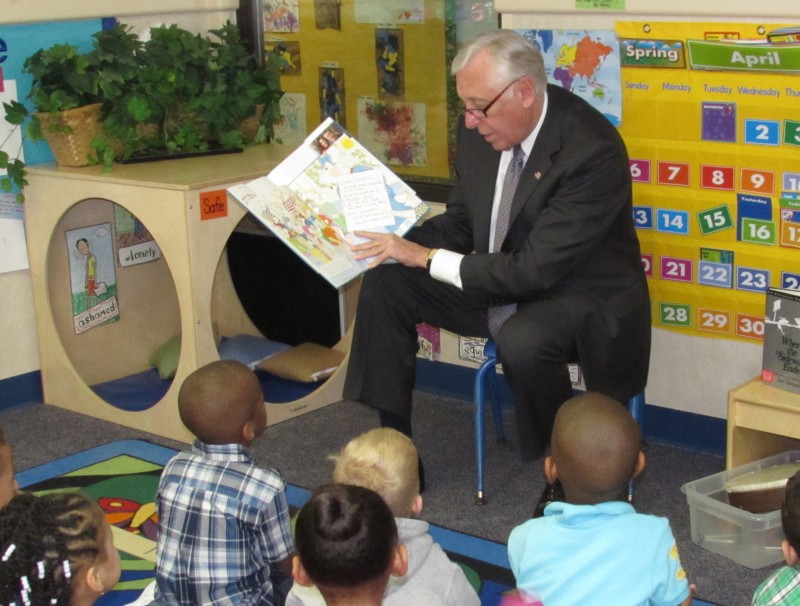 Congressman Hoyer is focused on ensuring Maryland students have the education and skills they need for the jobs of today and tomorrow. That's why he has made education and skills training a core component of the Make It In America plan, a legislative agenda he leads in Congress to promote economic competitiveness, job creation, and opportunity. The Make It In America plan aims to promote pathways to careers, encourage entrepreneurship, and create jobs by repairing and rebuilding our aging infrastructure. With the pandemic exacerbating educational inequities, Congressman Hoyer has been determined to close the achievement gap for students by supporting initiatives like providing HBCUs and minority-serving institutions with the resources they need to meet the needs of students and set them up for success.
Congressman Hoyer is also an advocate for Full-Service Community Schools, modeled after the highly successful Judy Centers throughout Maryland, which coordinate educational and social-service programs through collaborative partnerships with school districts and community-based organizations.  By co-locating services like health care and career assistance under one roof, Congressman Hoyer believes schools can more effectively and efficiently provide entire families with access to supports they might not easily access otherwise.
Congressman Hoyer also helped prevent 300,000 educator layoffs across our nation during the Great Recession. Additionally, he helped to enact the Student Aid and Fiscal Responsibility Act, which made critical investments in higher education by significantly increasing funding for Pell Grants, making loan repayment more affordable by expanding the Income-Based Repayment program, and providing $2 billion to strengthen community colleges. Congressman Hoyer believes that, in order to attract the best and brightest teachers, we must ensure they are paid fairly.
Finally, he continues to support investments in education for disadvantaged students and students with disabilities, funding for teacher professional development, and increasing Pell Grant awards for students pursuing higher education.