Veterans
Congressman Steny Hoyer is proud to represent thousands of service members, veterans, and military families, and he believes in honoring the service of these brave men and women and in keeping faith with them when they return home.
---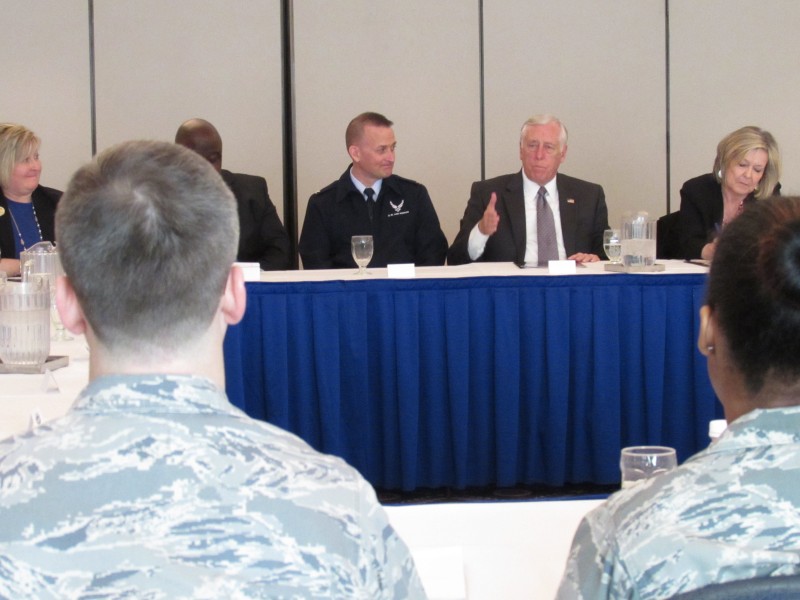 Congressman Hoyer is focused on improving health care for veterans and ensuring that they receive the benefits they have earned in a timely manner and with fewer errors. He has strengthened veterans' care by expanding mental health services, increasing access to health care in rural areas, and improving care for the more-than 2 million veterans who are women. He also fought to pass the 21st Century GI Bill, which funds four years of higher education for all of our veterans who have served actively since 9/11, which means college opportunities for over 2 million veterans.
Additionally, Congressman Hoyer is working to end homelessness among veterans, securing grant funding to support veterans who are homeless or at risk of homelessness, and he has worked to improve veterans' services in Maryland communities by working with federal, state, and local stakeholders to build a new, ADA-accessible Community Based Outpatient Clinic in Charlotte Hall and a satellite facility in St. Mary's County. 
Maryland's veterans have stood by our country, and Congressman Hoyer will continue to stand by them.