Meet Congressman Steny Hoyer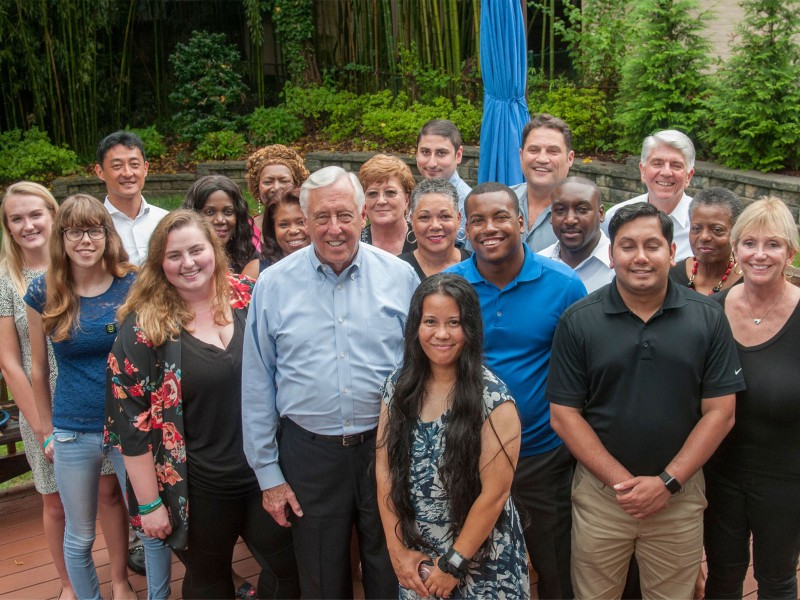 Congressman Steny H. Hoyer represents Maryland's Fifth Congressional District, which includes Calvert, Charles and St. Mary's counties and portions of Prince George's and Anne Arundel counties. A resident of Mechanicsville serving his 21st term in Congress, Congressman Hoyer became the longest-serving Member of the U.S. House of Representatives from Maryland in history on June 4, 2007.
I join Americans across the country in celebrating now that Judge Ketanji Brown Jackson has been sworn in as an Associate Justice of the Supreme Court of the United States! Justice Jackson's voice, experience, and perspective is more needed than ever on our nation's high court. https://t.co/WyoPsXTubR
The SCOTUS decision to overturn #RoeVWade is an assault on women's rights in America.
Despite this egregious decision, abortion remains legal & accessible in Maryland. Click here for more information on abortion access in MD: https://t.co/RL6rbvhde2
Every day more Marylanders are energized by @iamwesmoore — including @AFROnews, the latest outlet to highlight Moore's vision for our State. So many MDers are seeing that Wes is a leader, a visionary, & a proud Baltimorean who has what it takes to be our next Governor. https://t.co/atjeqpYJxn