Hoyer Statement following Democratic Rally With President Joe Biden, Nominee for Governor Wes Moore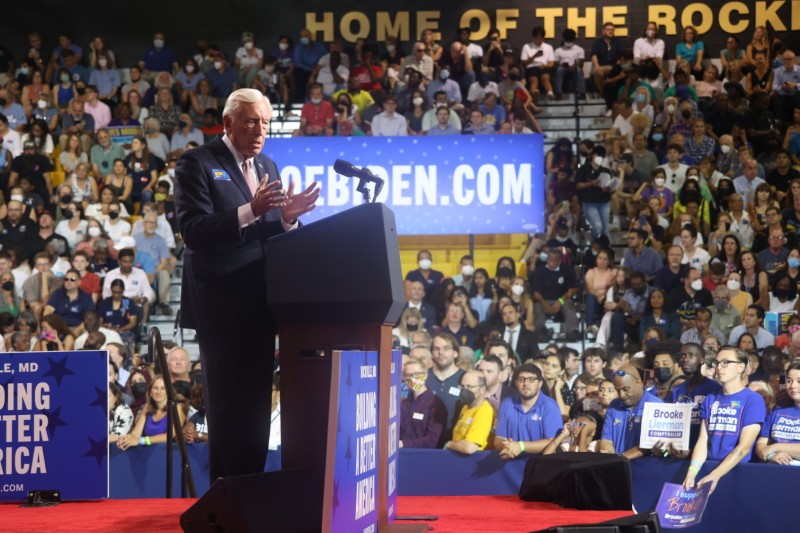 For Immediate Release: August 25, 2022
Contact: Maya Valentine, (301) 464-5710
ROCKVILLE, MD – This evening, Congressman Steny H. Hoyer (MD-05) released the following statement on the rally he attended with President Biden, Democratic Nominee for Governor Wes Moore, and other Maryland Democrats and elected officials at Richard Montgomery High School: 
"I was honored to welcome President Biden to Maryland tonight to support our next governor, Wes Moore, our next Lt. Governor, Aruna Miller, and our other Democratic nominees for 2022. Our Maryland Democratic ticket is a winning ticket because our nominees are focused on putting people over politics, delivering results, and ensuring that no one is left behind.
"Over the past two years, President Biden and Democrats in Congress have put people over politics in order to support and create opportunities for working families here in Maryland and across our country. With the enactment of the American Rescue Plan; the Bipartisan Infrastructure Law; the CHIPS and Science Act; and the Inflation Reduction Act, Democrats are proudly able to run on a record of achievement and when we win in November we will continue to help our workers and families 'Make It In Maryland' and 'Make It In America.' 
"While Republicans continue their extreme assault on reproductive choice and access to affordable health care, Democrats will keep fighting for women's rights, voting rights, and economic opportunity for all. We can do it because we have a President who knows how to get it done and Democratic majorities in the House and Senate that are united and focused. I look forward to campaigning from now up until Election Day to make sure Maryland has the leadership it deserves for Maryland's Fifth District and families across our state."